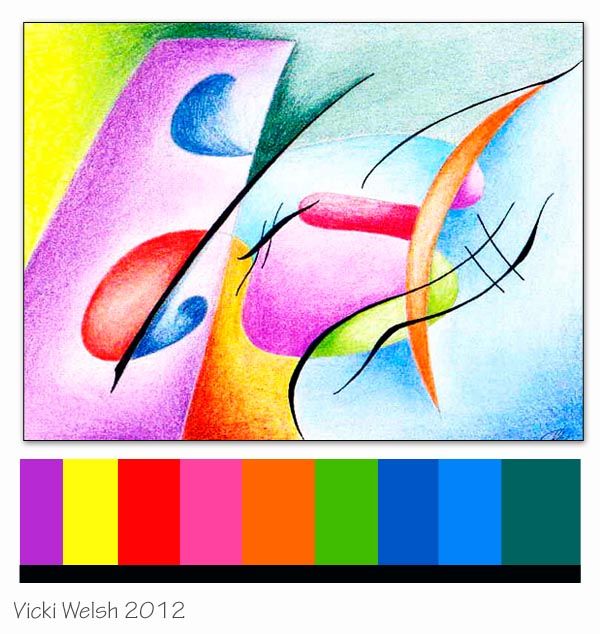 Last month's colour challenge used this palette. I wasn't keen on it at first, but when I looked closer I realized that it was almost a rainbow of colours. I started hunting around in my fabric stash, and I found a few options for this.
One thing I discovered was a fat quarter bundle I bought at a quilt show in the summer. It was a set of rainbow-coloured fabrics - and they all matched various colours in this palette (except the purple - that one doesn't appear in this palette).
So, I kept looking, and found a few more bundles from that same quilt show, and pulled a mix of fabrics to match the palette. I decided to put together a quilt block from one of my books - I took a block, enlarged it to 24", and made a quiltie for donation at my guild. I did run into one issue - I was short on one colour when I started putting it together. So I pulled an additional quarter from the stack. It was purple, which is not in the palettel, but hopefully I can be forgiven for that :)
After making this quilt, and especially after pulling in purple, I still had rainbows on the brain. So, I took my rainbow fat quarter bundle, designed a bargello rainbow, and made a second quiltie. When it was done, it needed a bit more, so I added some clouds and a blue bird flying over the rainbow.
And now it's Nov 1, and Judy has posted the next
colour palette
. Off I go to see what I have on hand for the pretty colours in the palette this month.